How My Experience Can Help You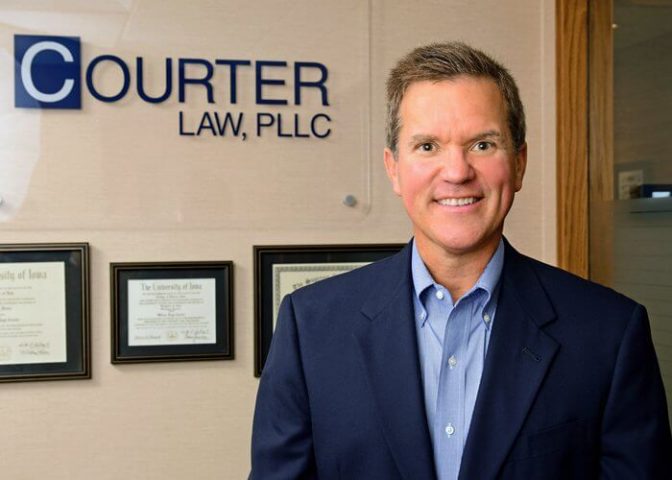 Bill has been an active community volunteer and leader for over 30 years, and enjoys making a difference in this community. He is presently or has previously been active with community organizations like Waypoint, Cedar Rapids Metro Economic Alliance, Four Oaks, Boys and Girls Club Cedar Rapids, Xavier High School and Junior Achievement of Eastern Iowa. 
Bill has been married to his wife Britney since 2001, and together they raise his three children; two boys and a girl. He has also coached his kids across various junior sports teams in the community.
He is an avid sports fan. He loves his Iowa Hawkeyes, Chicago Cubs, and Green Bay Packers.
Morgan Brunscheen
October 23, 2023
Bill helped my partner and me form a new company, draft a new Master Services Agreement and helped us negotiate with and sign up our first client. He has been a trusted advisor in our new world of small business ownership. He takes the time to explain and simplify legal matters, and he is incredibly responsive. I would highly recommend him as your next business lawyer.
Trevor Ramey
October 23, 2023
Bill helped me draft and successfully negotiate a new services contract with a long term client. He was incredibly responsive with his customer service. He is experienced in drafting contracts and proactively raised many business and legal issues with me as we were discussing a new contract. Bill is great to work with and I highly recommend him. 10/10
god002father
October 5, 2023
Bill was courteous and thorough. he expedited our business legal work and took care to make sure we were satisfied with the job. I would highly recommend him to anyone.
Ben Weatherwax
September 20, 2023
I recently purchased my employer's business. This was my first time buying a business. Bill was incredibly helpful educating me on the process. He is very good at simplifying complicated matters. He is very personable and great to work with. His service is incredible. We successfully closed the transaction and I am very grateful to him. Bill is a valued member of my Team going forward. I would highly recommend him to anyone looking to buy or sell a business.
Doug Banowetz
September 20, 2023
I have worked with Bill for over ten years and his service is second to none. He always has time for a call or text and is very responsive to my needs. I would highly recommend him for your business attorney.
Bill has been a pleasure to work with on all levels. He gets things done when promised and has helped us to make the right decisions for our work and personal lives. Five stars for sure!
Kathy Moeder
June 16, 2023
I would highly recommend Courter Law to anyone! Bill truly exceeded my expectations. He's great to work with. He has a wonderful personality and great character! He is efficient, detailed, and responsive. He is extremely reliable and got me the results I needed quickly. I will be a lifelong client of Bill Courter.
Bill provided excellent legal guidance and a work product that was perfect for the legal issue. Thoughtful, timely and professional. I would recommend him as a first touch before looking elsewhere.
Steven Young
January 28, 2023
As good as it gets when you need a business attorney. He not only treats you fair but he is extremely knowledgeable at what he does. I won't ever use another attorney again when it comes to business affairs. My wife Selene and I are very appreciative for all of his help and guidance. Thank you Bill.
Ready to Get Started? Visit Our Office Today.
3100 Oakland Road NE, Suite A, Cedar Rapids, IA 52402
How Can We Be of Service?